Company
Arpack Polska Sp. z o.o. was set up in 1999 in Slubice.
The company has the factory in Kostrzyn-Slubice Special Economic Zone. We specialize in the production of high quality polistyrene packages and technical profiles using the modern mechanical park.
In accordance with the requirements and the company development, we introduced in 2007 the Quality Management System ISO 9001 and in 2011 the Environmental Management System ISO 14001. All of the company actions are concentrated on achieving the high quality products in the accordance with the environment and protection of the natural resources. The company constantly updates implemented standards and fulfilled requirements are confirmed by TUV Rheinland Polska Sp. z o.o.
Arpack Polska Sp. z o.o. is the producer of high quality materials which are delivered according to the conception just in time for the leaders of RTV and domestic appliances goods. The marketing strategy assumes further strengthening of this image through introducing of the new assortment, broadening the offer with the complex logistic solutions and shortening time of the order realisation.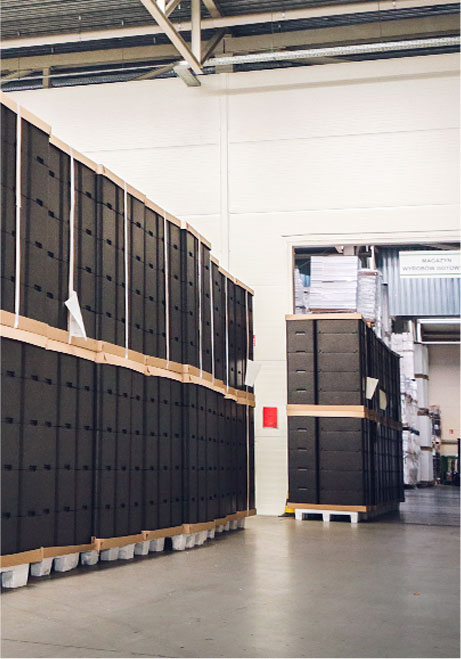 The dynamic company development and good sales results resulted in taking the 1. place in Lubuskie and 12. in Poland in the prestigious ranking Gazele Biznesu for the year 2009 In 2017 the company took the III place in the ranking of Polish Chamber of Packaging for the most dynamic developing company from the packaging branch.

Flexibility, using the individual solutons and professional customer service are the philosphies of each of our employees.
We invite you to the cooperation and watching the film about our company!