Products from Piocelan
The containers are made of Piocelan. They are distinguished by outstanding durability and excellent insulating properties. They are characterized by excellent resistance to all kinds of mechanical damage, excellent chemical resistance and high abrasion resistance, which can easily be used as a reusable packaging.
Containers are dedicated primarily to the protection of food products during transport and storage, catering and catering. They can be used wherever high resistance to mechanical damage and maintaining a stable temperature inside the container are required.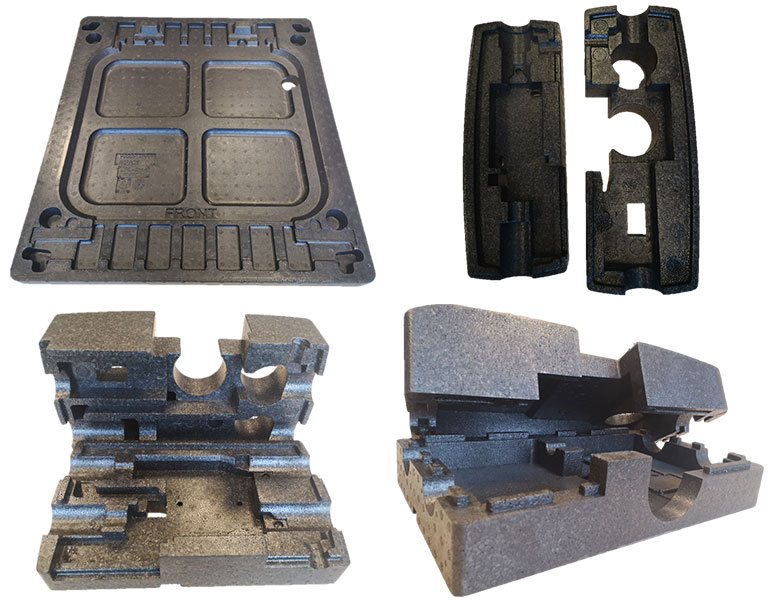 The containers are in black. At the customer's request, they are supplied with the company's logo. Ideally suited for Premium shipments.
Products from Piocelan*
Model
External dimensions with Lid
Internal dimensions without Lid
Capacity
FB.108 black
400 × 300 × 121 mm
364 × 264 × 83 mm
7,93 l
FB.130 black
400 × 300 × 143 mm
364 × 264 × 105 mm
10,06 l
FB.160 black
400 × 300 × 173 mm
364 × 264 × 130 mm
12,94 l
FB.120 black
600 × 400 × 166 mm
548 × 348 × 120 mm
22,88 l
FB.250 black (1 GN)
600 × 400 × 296 mm
548 × 348 × 250 mm
47,67 l
* On request we can offer other dimensions